Management Consulting
Environmental Management Support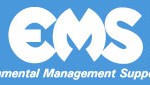 SCDG is subcontractor to Environmental Management Support, US EPA's Office of Land and Emergency Management contractor. SCDG provides equitable community and economic development and environmental justice technical assistance and training, stakeholder outreach and engagement services, and liaison with community organizations, state and local government and mayors. Training positions stakeholders to plan, partner and collaborate on sustainability strategies, infrastructure options and technologies.
SRA International, Inc.
SCDG is subcontractor to SRA International, Inc., US EPA's Brownfields and Land Revitalization Program prime contractor. SCDG provides equitable community and economic development services and environmental justice, constituency outreach and stakeholder engagement technical assistance. SCDG delivers specialized knowledge in sustainable planning and community building, job creation and workforce readiness in diverse and low income neighborhoods.
Cumberland Region Tomorrow

Cumberland Region Tomorrow is Tennessee's premier sustainable communities network, convener and leader on regional quality growth. SCDG's research report recommends solutions that enhance the organization's advocacy and capacity to foster equitable growth and racial economic inclusion, promote access to employment, and facilitate transportation and fair housing choices. Data and analysis pinpoint regional challenges, community impacts, and diversified leadership development opportunities. The Surdna Foundation generously provided project funding.
Delaware Department of Natural Resources & Environmental Control
SCDG's Principal advised the Department on the multi-stakeholder
Community Involvement Advisory Committee providing direction on integrating input into decision-making on policy, regulatory and enforcement priorities. Tribal officials, community leaders, environmental groups, governmental officials, agricultural and chemical companies and academics comprised the Committee. The effort incorporated strategic planning, facilitating statewide meetings and the Committee report which culminated in State funding.