Technical Assistance
Green Economy & Equitable Development Technical Assistance Program
SCDG's sustainable development partnership with US EPA supports a mayors' learning consortium of disadvantaged rural and smaller communities. This program addresses smaller municipalities and economies, policy and regulatory analysis, federal funding, peer learning, strategies, coaching, materials and communications that support local and regional community revitalization projects, energy efficiency, renewables and green infrastructure.
Funders Network for Smart Growth & Livable Communities 

SCDG developed the inaugural PLACES fellowship program "Professionals Learning About Community, Equity and Smart Growth," community and economic development technical assistance for grant-makers focused on race, low income populations, smart growth, equity and environmental justice.  SCDG recruited high profile faculty; developed and implemented the curriculum and site visits involving diverse, multicultural and immigrant communities.
US EPA Community Action for a Renewed Environment Program

SCDG coordinated US EPA's Community Action for a Renewed Environment (CARE) Program speakers, honoraria, travel expense reimbursement, meals and selected logistics for the 2008 and 2009 national workshops in Chicago and New York City.  The CARE Annual Training Workshop supports this community-based, community-driven, multimedia demonstration program designed to help communities understand and reduce risk due to toxic pollution and environmental impacts.
Brownfields Disadvantaged Communities Network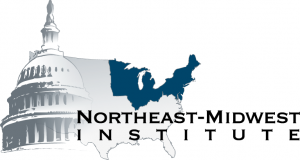 SCDG's partnership with Northeast-Midwest Network, which was funded by US EPA. Sustainable brownfields redevelopment outreach, training and technical assistance workshops on governmental programs and resources for municipalities, elected officials, public and private sectors developers, nonprofits and community leaders. The partners delivered workshops, issue forums and the "Brownfields Redevelopment Toolbox for Disadvantaged Communities."
US EPA North Carolina Mayors & Tribal Leaders Green Economy Technical Assistance Forum
SCDG collaborated with agencies and 15 leading organizations, universities and funders in the State, established and managed the planning committee and logistics and delivered a Forum which focused on environmental cleanup as a catalyst for sustainable economic development and investments in green infrastructure and renewable energy.  Inclusion and engagement of rural and small towns, Tribes, Tribal organization, mayors and leaders whose communities often possess the least resources were special Forum emphases.
Additional Resources:
SCDG Green Economy Project 2013
Toolbox for Disadvantaged Brownfields Communities